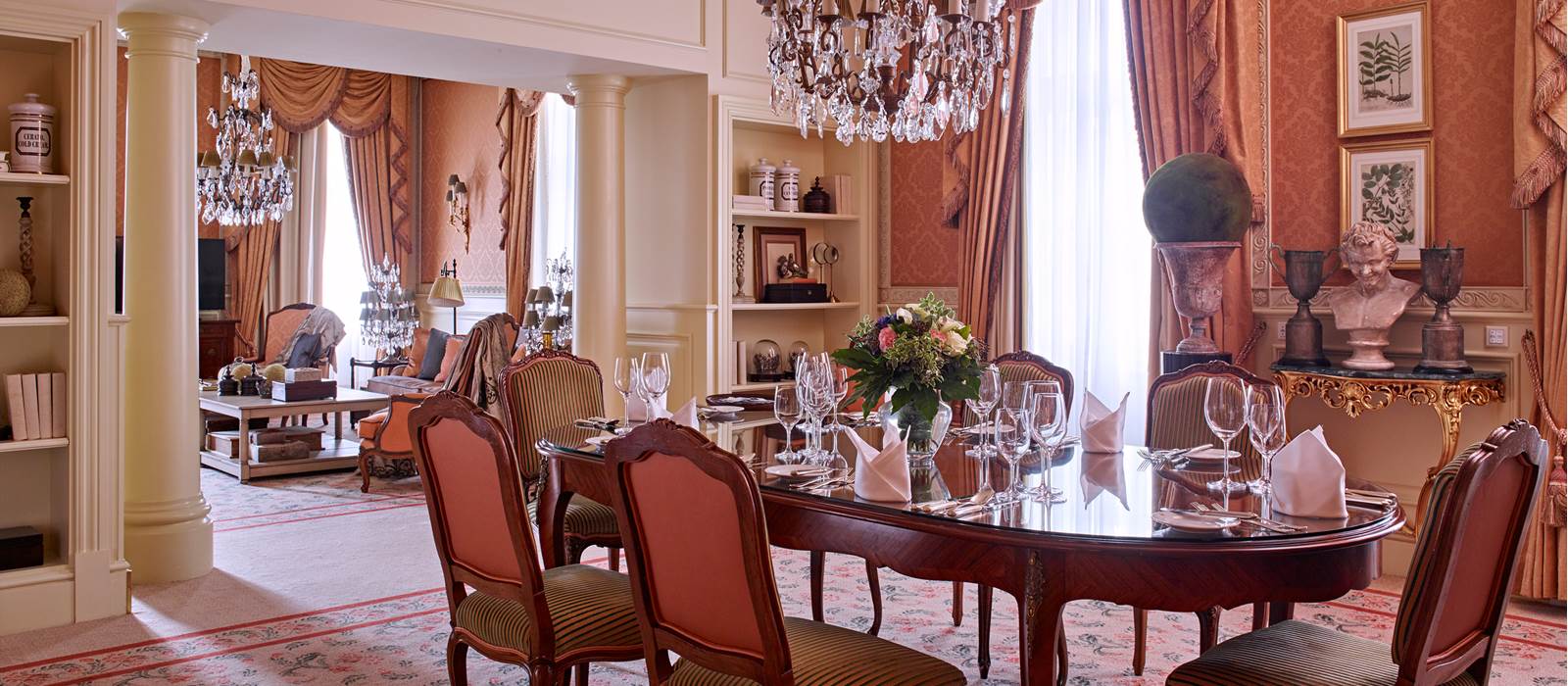 One Bedroom Suiten with City View
Elegance and luxury at its best
Measuring 116 m², all 4 One Bedroom Suites with City View are very spacious and fulfill even the most discerning guest´s wishes.
They are decorated predominantly in a soft apricot hue, which adds a very elegant and warm atmosphere. All Suites are located at corners, allowing a beautiful view on the Viennese City and letting a lot of daylight in.
The One Bedroom Suites with City View offer a separate living room with a couch, 2 chairs and a working desk, a bedroom with king size and a dining room for up to 8 guests, which can also be used as a conference room. A separate walk-in wardrobe leads to the elegant bathroom with double washbasin, bathtub, extra walk-in shower and separate toilet with bidet.
Bathrobes, slippers, hairdryer, amenities and hand sanitizer dispenser are standard, as are the heated mirror and radio. A fully equipped kitchen and an additional guest toilet add to the comfort of the guests.
The suites are equipped with 2 flat screen TVs. In all suites we offer our guests free coffee and tea as well as a free bottle of water every day.